Center for Electromobility and Energy Efficiency
(Zentrum für Elektromobilität und Energieeffizienz – ZEE)
The "Zweckverband Technologiepark Ostfalen" - supported by the state of Sachsen-Anhalt - set up the "Center for Electromobility and Energy Efficiency - ZEE". The building, consisting of two production halls and an office bar, occupies the important urban road edge along Ebendorfer Strasse. The overhanging three-storey office bar is located directly on the corner of Steinfeldstrasse and Ebendorfer Strasse and thus forms a well-weighted counterpart to the adjacent building complex of HORIBA-FuelCon GmbH / Sensotech GmbH, making the ensemble the urban gateway to the core area of the Ostfalen Technology Park. Construction began in March 2015, the commissioning of the building took place on 01.08.2016. If you are interested in renting the individual industrial areas and / or office units, please contact Zweckverband Technologiepark Ostfalen, which operates and leases the property.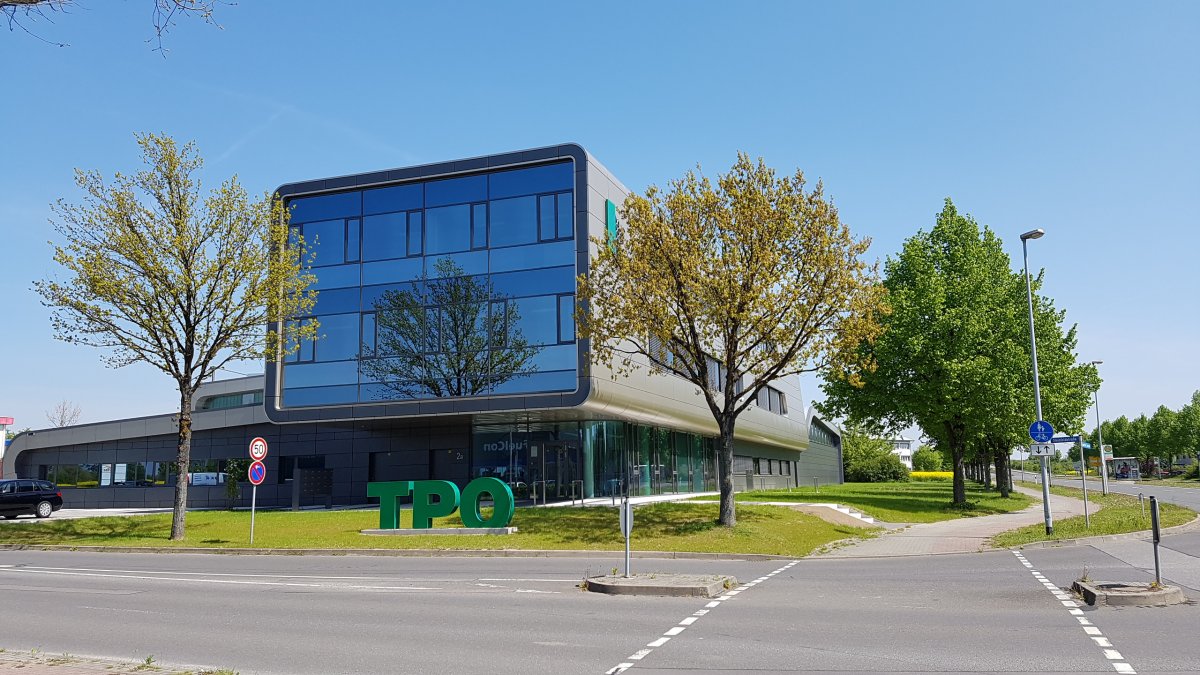 The production halls move under the office bar and can - depending on usage - accommodate different workshop areas as well as office areas. The north-facing offices of the 1st floor are equipped with a direct view into the associated production area. On the upper floors there are clearly structured office layouts, but they are so flexible that both small individual offices and large-capacity structures are possible.
Users are small and medium-sized innovative companies and founders.
The residence time of the companies in the ZEE building is limited to 5 (in exceptional cases 8) years. As a result, there is always a change of tenant companies. Interested parties should contact Zweckverband Technologiepark Ostfalen, which operates and leases the building.
Partnership with IGZ Magdeburg GmbH
Partner in the operation and marketing of the center is the IGZ Magdeburg GmbH, which as well as the Zweckverband Technologiepark Ostfalen is a cooperation partner of the state initiative "ELISA – Elektromobil, Leicht und Intelligent für Sachsen-Anhalt (electromobile, light and intelligent for Sachsen-Anhalt)", in which the ZEE is involved. In particular for the Magdeburg conurbation, the switch to electromobility and energy efficiency offers the opportunity to develop integrated mobility services. The ELISA initiative is therefore pursuing an integrative strategy in which electromobility is a building block for an innovative, sustainable, especially environmentally friendly and affordable overall transport system. The new center takes this into account. The ZEE is organisationally-functional as an extension of the IGZ and content-strategically as a supplement to the IGZ designed.